Regular price
$425.00 USD
Regular price
Sale price
$425.00 USD
Unit price
per
Sale
Sold out
Made in France by Bernardaud for Bosquet, this is a very elegant porcelaine ashtray compact but a real statement piece. 
1 cigar ashtray 8.3″ x 3.4″
View full details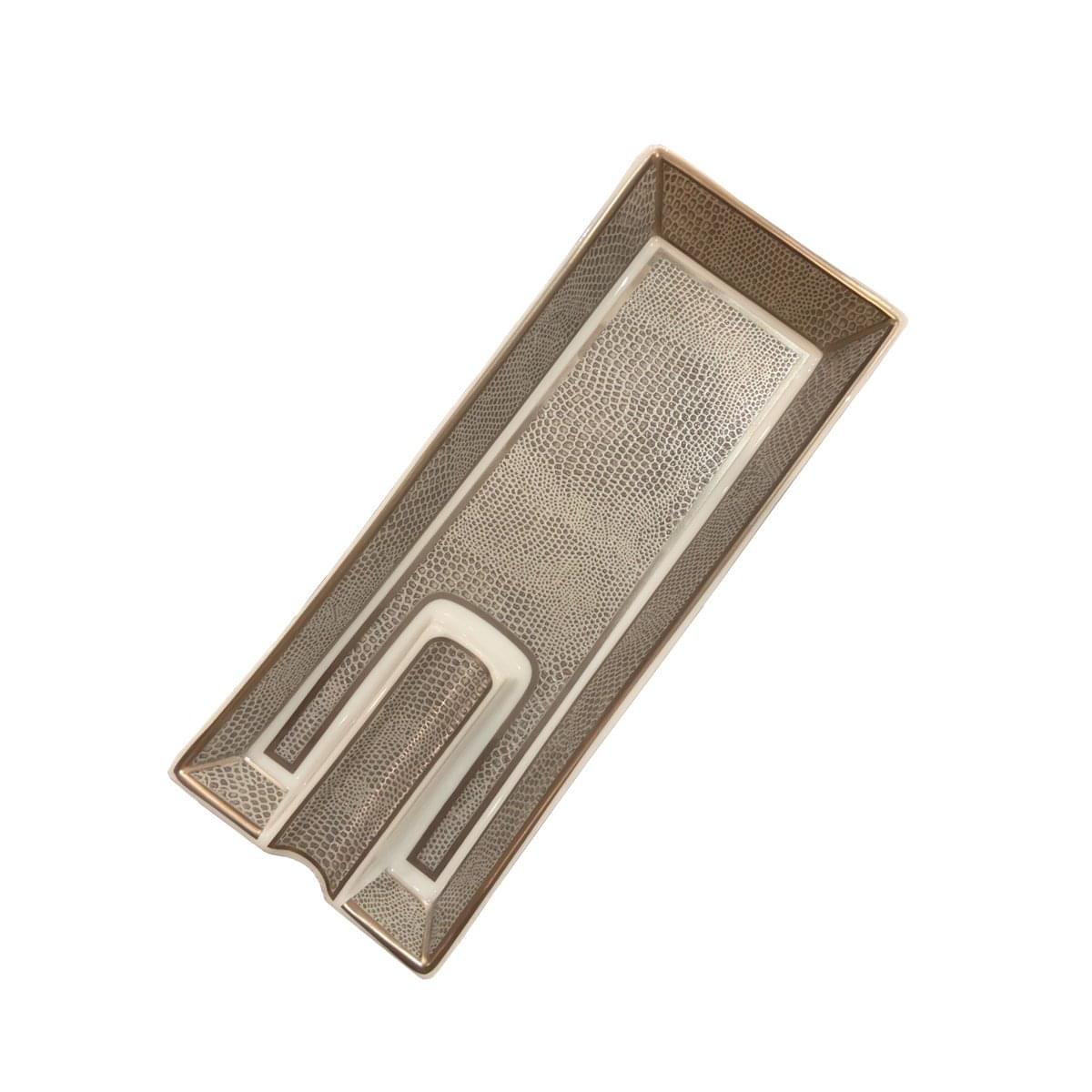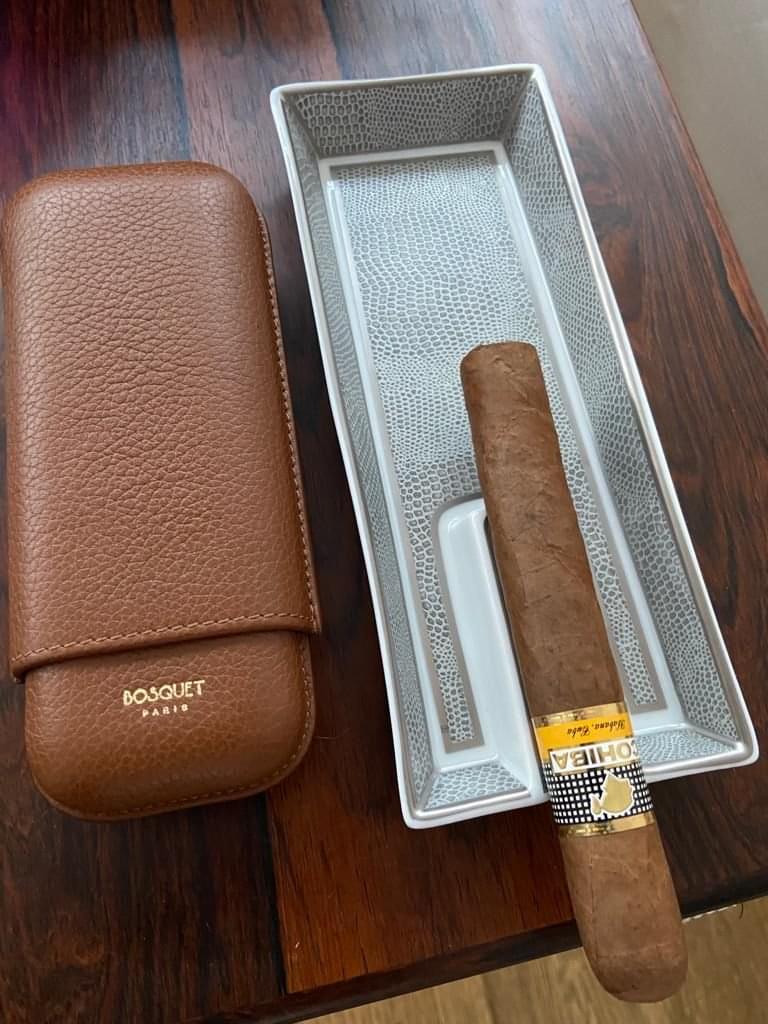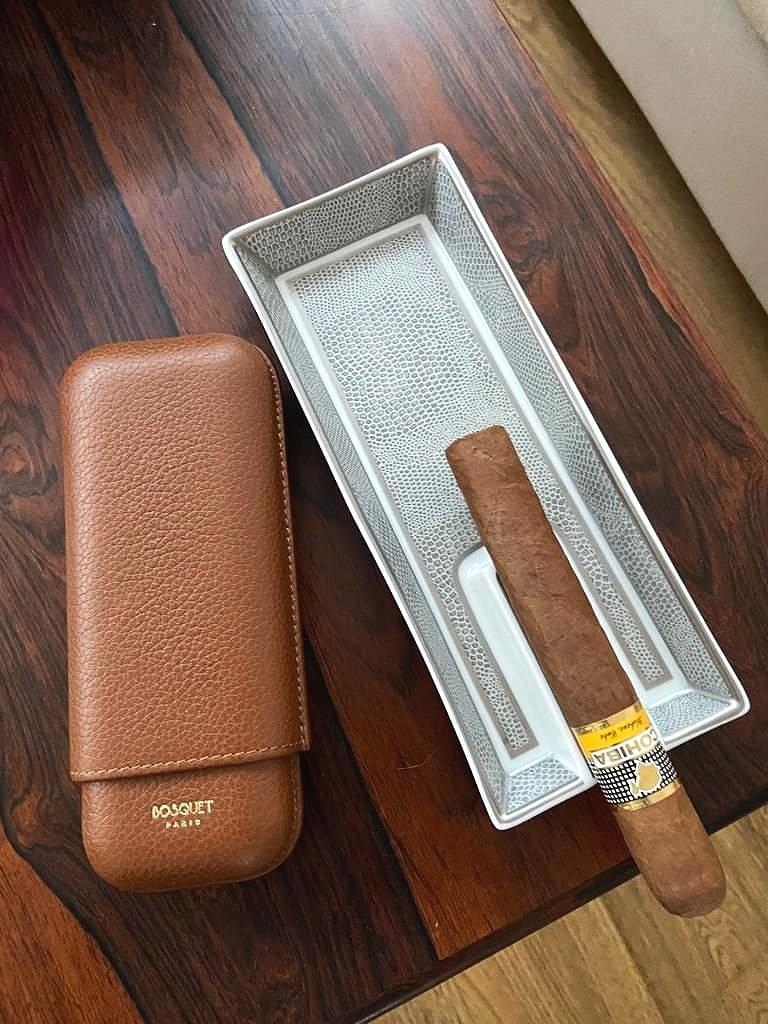 FAQ
What materials are the ashtrays made of?

Our ashtrays are handcrafted from high-quality materials such as crystal and porcelaine. Each material offers its unique aesthetic and durability to suit your preferences.
Are the ashtrays suitable for both indoor and outdoor use?

Yes, our ashtrays are designed to be versatile and can be used both indoors and outdoors. However, it's always advisable to consider the specific material and its resistance to weather conditions if you plan to use them outdoors.
How do I clean the ashtrays?

Cleaning instructions may vary depending on the material. It's recommended to hand wash them with mild soap and warm water. Avoid abrasive cleaners or scrubbing to prevent damage.
Can I use the ashtrays for cigars and cigarettes?

Absolutely! Our ashtrays are designed to accommodate both cigars and cigarettes. They typically feature wide and deep notches to hold cigars securely and provide ample space for cigarette ash.
Do the ashtrays come in different sizes or designs?

Yes, we offer a variety of sizes and designs in our ashtray collection. You'll find options ranging from compact and portable ashtrays to larger ones with multiple cigarette rests. Additionally, we offer various designs to cater to different styles and aesthetics.