Regular price
$300.00 USD
Regular price
Sale price
$300.00 USD
Unit price
per
Sale
Sold out
An intensely sophisticated, smoky fragrance
Prestigious French fragrance house Atelier des Ors has created a perfume around the cigar theme. The inspiration was clear from the outset : cigars, cedar wood from cigar boxes, paired with Islay spirits and woody notes from the oak barrel.
Bois Sikar is a beguiling smoky tobacco scent with robust woody tonalities swirling against the heady vapours.  The unique, smoky, peaty character of Islay's single malt spirit is simultaneously conjured to create the essence of Bois Sikar. These  addictive facets entwine with cedar leaf creating an intensely intoxicating fragrance.
All purchases of this fragrance include a 2.5ml sample to try first before you open the pack.
Also available @ Harrods Knightsbridge London
View full details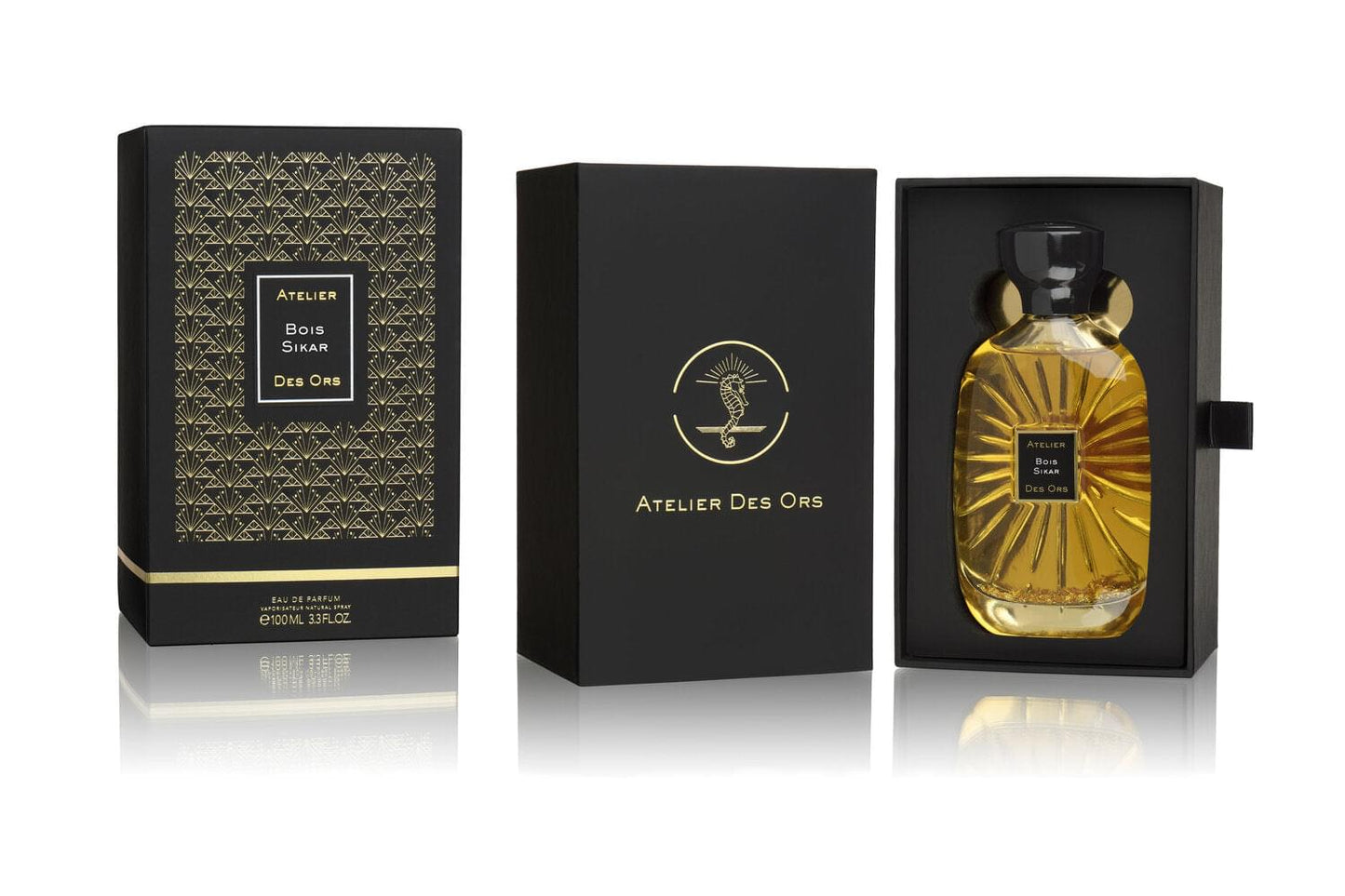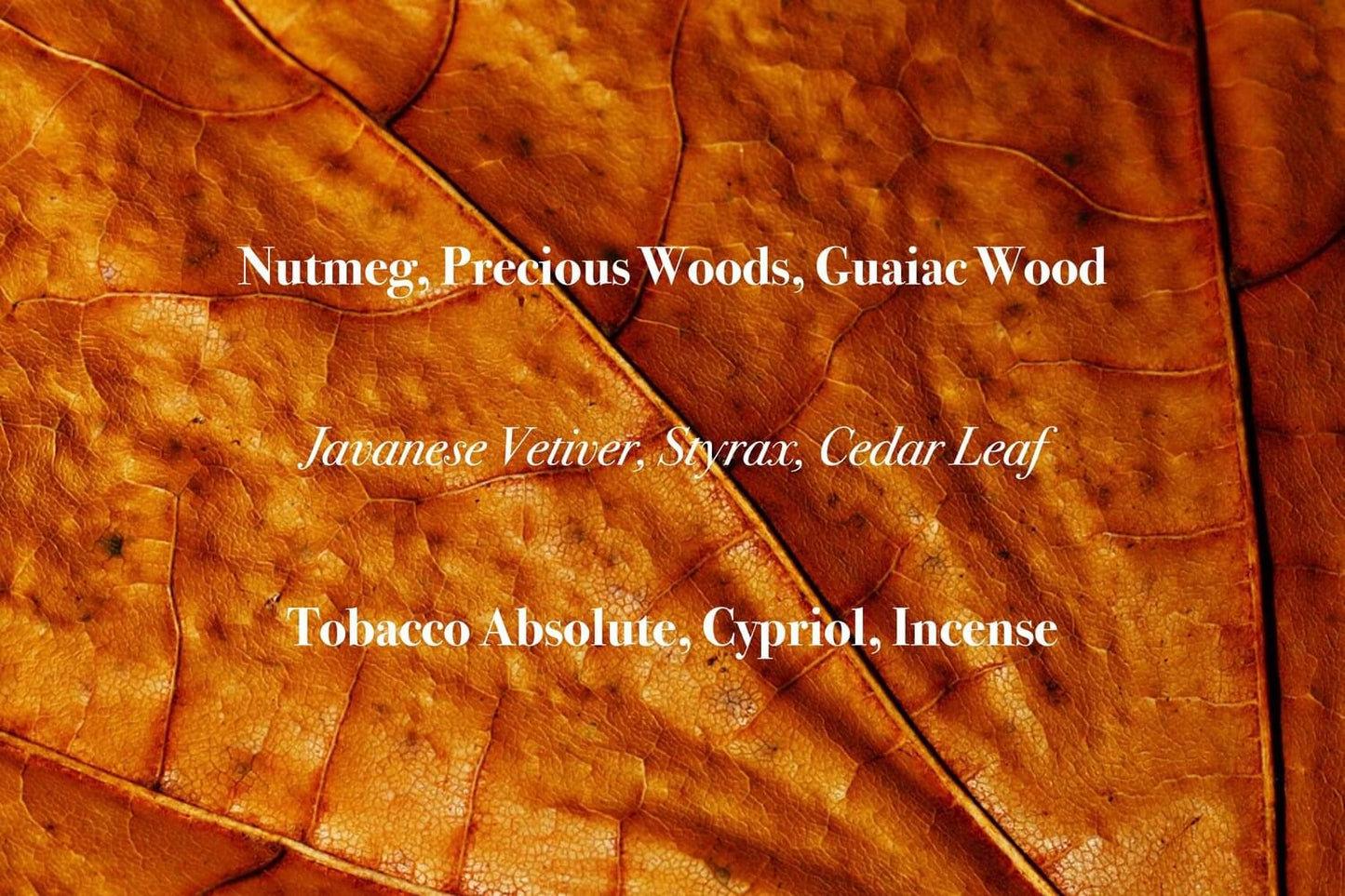 Collapsible content
Smoky cigar fragrance - Bois Sikar Fragrance

Introducing Bois Sikar Fragrance by the prestigious French fragrance house Atelier des Ors. Immerse yourself in the captivating world of smoky sophistication with this intensely alluring perfume.

Inspired by the rich heritage of cigars, Bois Sikar captures the essence of cedar wood from cigar boxes, the woody notes of oak barrels, and the unmistakable peaty character of Islay's single malt spirits. The result is a beguiling, smoky tobacco scent with robust woody tonalities that swirl against heady vapors, creating a truly unique and captivating fragrance experience.

Indulge in the addictive facets of Bois Sikar as they entwine with cedar leaf, producing an intensely intoxicating aroma that is sure to leave a lasting impression. Every spray envelops you in a world of elegance and refinement.

With your purchase of Bois Sikar Fragrance, you will also receive a complimentary 2.5ml sample to try before opening the pack, ensuring your complete satisfaction with this exquisite scent.

Discover the allure of Atelier des Ors and its commitment to crafting exceptional perfumes. Bois Sikar is a testament to their expertise and passion for creating fragrances that transport you to a realm of sophistication and luxury.

Key Features:

Intensely sophisticated, smoky fragrance
Inspired by cigars, cedar wood, and Islay spirits
Robust woody tonalities swirling against heady vapors
Addictive facets entwined with cedar leaf for an intoxicating scent
Includes a complimentary 2.5ml sample with every purchase

Shop for this captivating scent online and discover the perfect addition to your fragrance wardrobe. Experience the allure of Atelier des Ors and indulge in the exquisite world of fine perfumery.
FAQ
What is the difference between eau de parfum and eau de toilette?

Eau de parfum (EDP) and eau de toilette (EDT) are both types of fragrance concentrations. EDP generally has a higher concentration of fragrance oils and tends
How should I apply perfume to make it last longer?

Apply perfume to pulse points, such as the wrists, neck, and behind the ears, as the warmth of these areas helps to release the fragrance gradually. Avoid rubbing the perfume into the skin, as it can alter the scent. Additionally, moisturized skin can help the fragrance last longer.
What are the different fragrance families or categories?

Fragrances can be classified into various families, such as floral, citrus, oriental, woody, and fresh. Each category represents a distinct scent profile. Exploring different fragrance families can help you discover scents that align with your preferences.
How can I store my fragrances to maintain their quality?

To preserve the quality and longevity of your fragrances, store them in a cool, dry place away from direct sunlight and extreme temperature changes. Keep the caps tightly closed to prevent exposure to air, which can degrade the scent. Avoid storing them in the bathroom, as humidity can affect the fragrance.