Regular price
$1,575.00 USD
Regular price
Sale price
$1,575.00 USD
Unit price
per
Sale
Sold out
Hand made humidor finished in Brown

Capacity: up to 50


Size: 40cm x 30cm x 16cm

Spanish cedar lining with high density resine for superior humidity rentention.

Hygrometer & Boveda pack included

Bosquet gift Paris box
Hand made hinges and lock. The neat hinge is stainless steel and is built to stop at 92 degrees. These hinges are robust, elegant and polished to a mirror finish.
View full details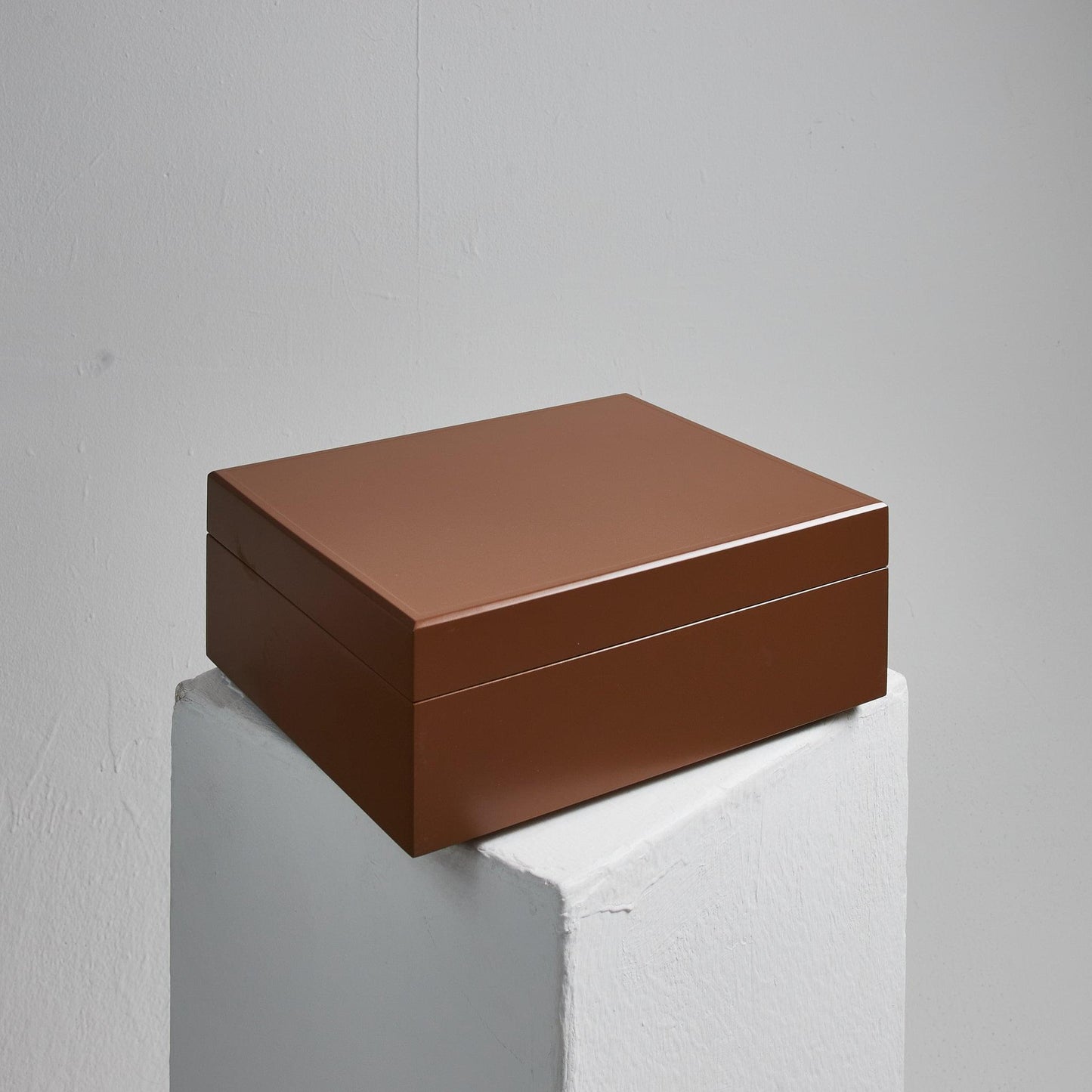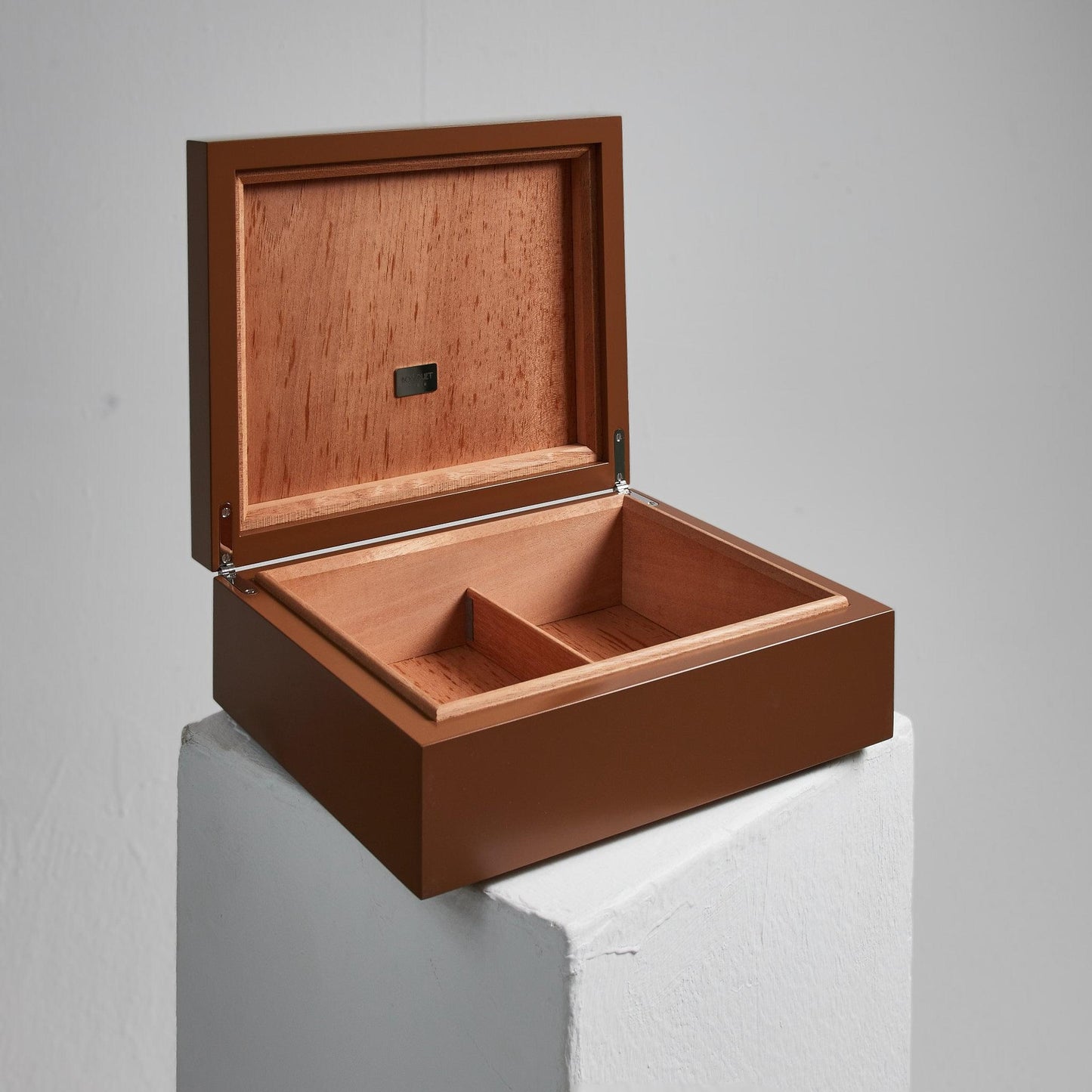 Elegant handmade desktop humidor
FAQ
What is the capacity of the humidors?

Our humidors have the capacity to store up to 50 or 125 cigars (depending on the model), providing an ideal environment for their preservation.

To get an exact number, please, refer to the product description.
How do I maintain and care for a spray color humidor?

To maintain and care for a spray color humidor, we recommend keeping it in a cool and dry environment, away from direct sunlight and extreme temperature fluctuations. Regularly season the humidor with a proper humidification solution, and wipe the exterior with a soft, damp cloth to remove dust or smudges.
Can spray color humidors accommodate different cigar sizes?

Yes, our spray color humidors are designed to accommodate a variety of cigar sizes. The interior features adjustable dividers or trays that can be customized to fit different cigar lengths and ring gauges. This ensures optimal storage and organization of your cigar collection.
Are spray color humidors suitable for long-term cigar storage?

Absolutely. Our spray color humidors are specifically crafted to provide the ideal environment for long-term cigar storage. The interior is lined with high-quality Spanish cedar, known for its excellent moisture regulation and aromatic properties, which help preserve the flavor and condition of your cigars over time.
How do spray color humidors maintain humidity levels?

Our spray color humidors incorporate a reliable humidification system, typically using a humidifier or a built-in humidification device. These systems ensure a consistent level of humidity inside the humidor, creating an optimal environment to store and age cigars, preserving their flavor and freshness.
Can I personalize or customize a spray color humidor?

Yes, we offer personalization options for our spray color humidors. You can add custom engravings, initials, or logos to make your humidor truly unique. Please contact our customer support team or refer to our customization options during the ordering process for further details.
Do humidors come with a warranty?

Yes, our humidors come with a 14 days warranty against any manufacturing defects. In case of any issues, please reach out to our customer support, and we will be happy to assist you.