Regular price
$1,263.00 USD
Regular price
Sale price
$1,263.00 USD
Unit price
per
Sale
Sold out
This elegant cigar case is handcrafted from genuine crocodile leather in a classic silhouette. The chic design inspired by the Japanese flag is complete with a discreet Bosquet Paris signature in the inner sleeve for an ultra-luxe finish. For any cigar enthusiast, this is a rare piece a real treat or the ultimate gift.
Each case is 100% hand made using premium genuine leather (Grade A) .
There are 5 layers of leather and reinforcement in each cases.
The leather is flatten so each layers is very thin, then the borders are tapered so the stitching area is very thin and elegantly done.
Each case has minimal stitching for a better aesthetic (stitching only on one side)
Comes in different leather Smooth calf or grained calf as well as exotic leather
Grained calf leather with Vegetal leather lining
5 ply of leather

Up to 60 ring gauge

Dimensions : 18cm x 8cm, Diameter 2.7cm

Weight 120g
View full details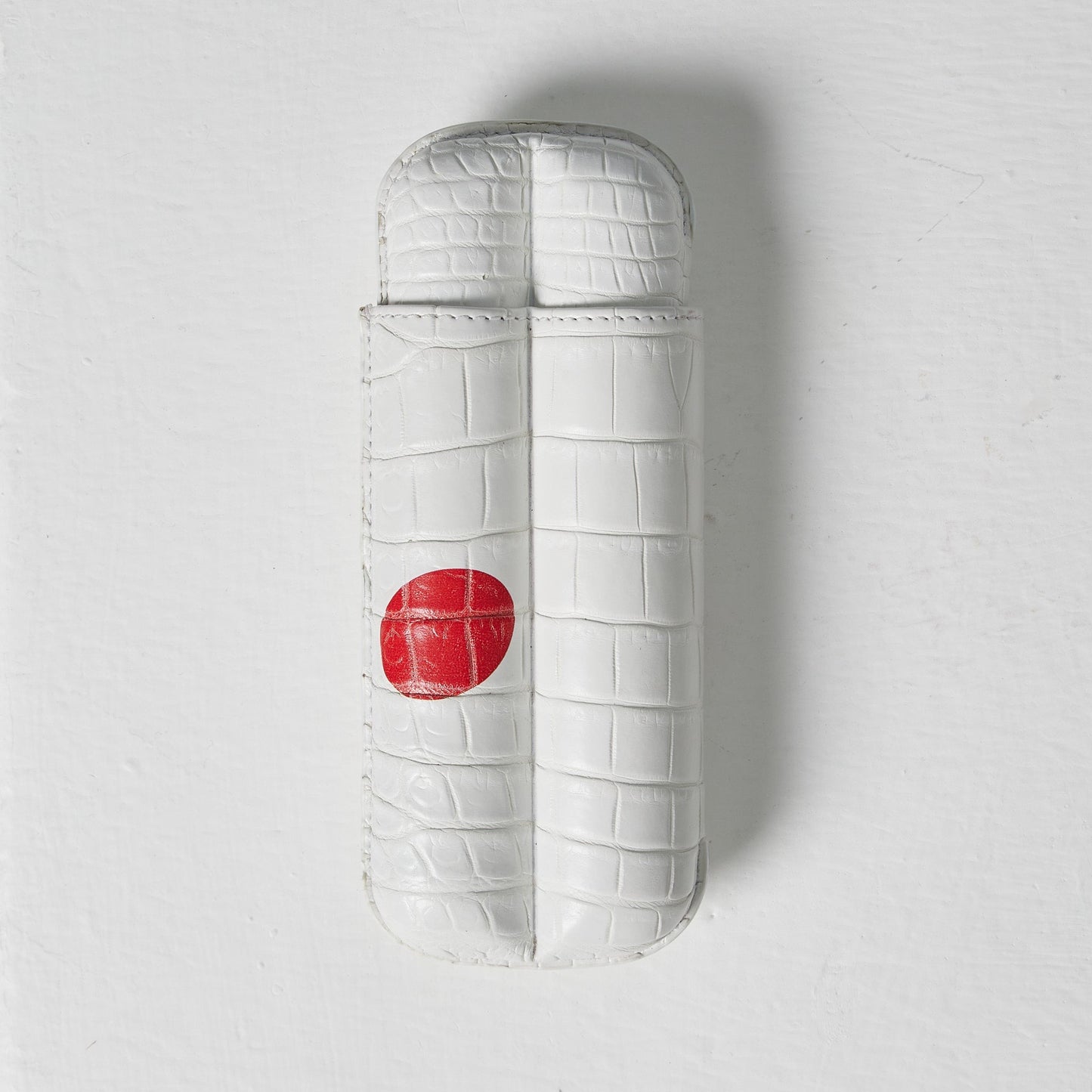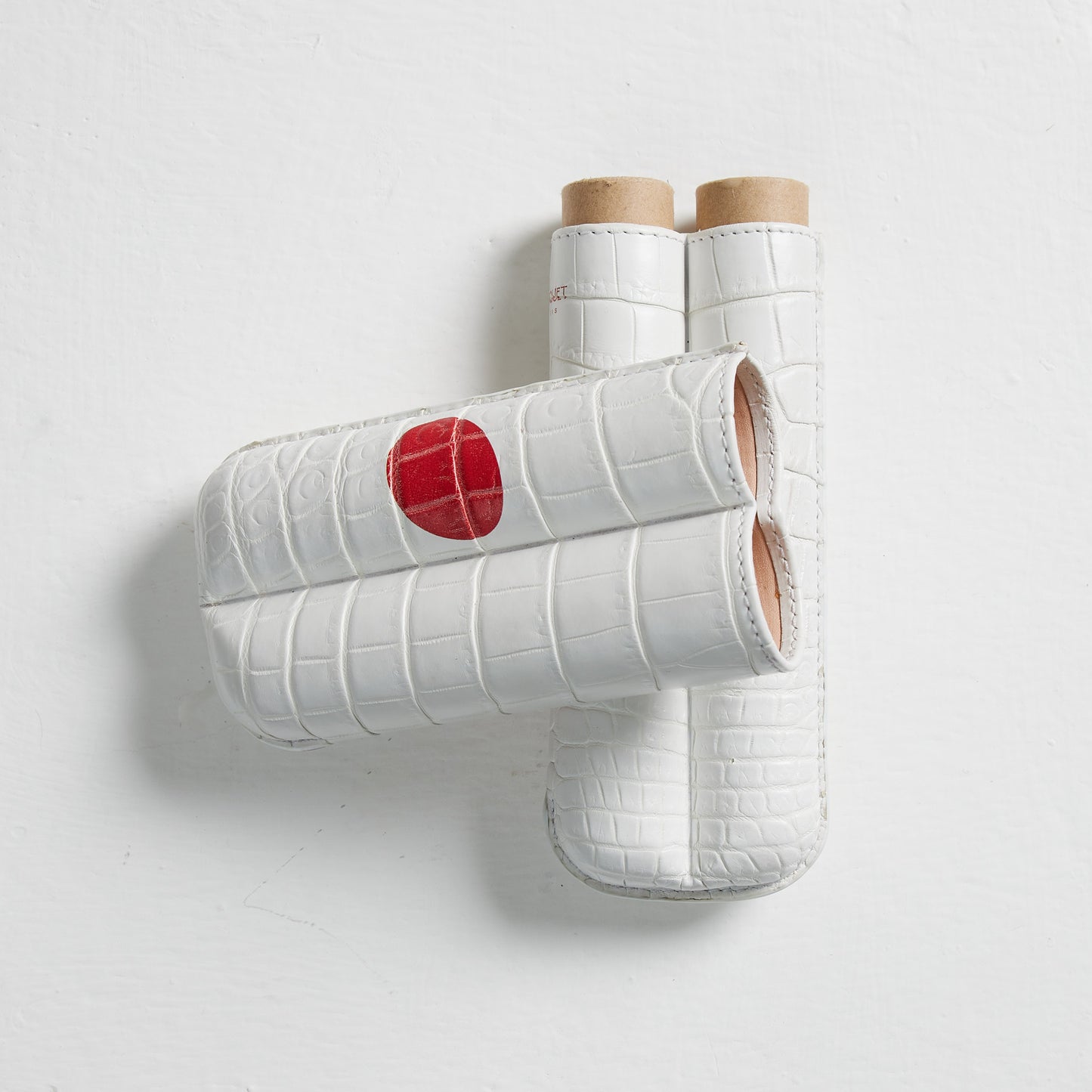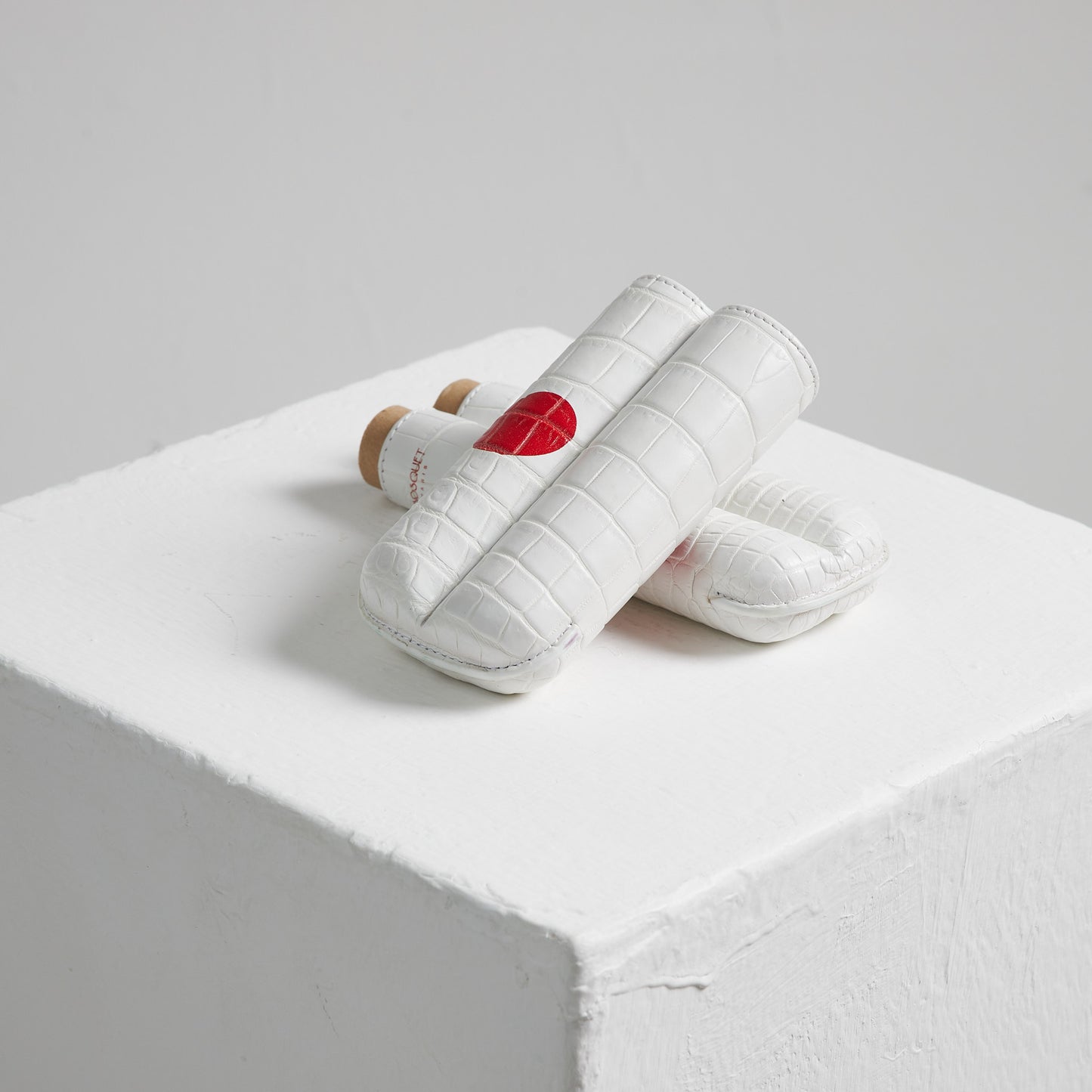 Designer 2-finger cigar case with Japanese flag
FAQ
What materials are the single cigar cases made of?

Our luxury cigar cases are made from high-quality materials such as genuine calf leather, crocodile or alligator leather, ostrich, lizard or  python leather. The choice of material varies depending on the specific product and design. All skins are trackable and ethically sourced in Europe as we partner with reputational tanneries in Spain, Italy or France
How many cigars can a cigar case hold?

A single cigar case is designed to hold a single cigar. It is specifically crafted to provide a good fit for one cigar, ensuring proper protection and preservation.

2-finger or 3-finger cigar cases are created to hold 2 and 3 cigars respectively. 
Are cigar cases suitable for different cigar sizes?

Yes, our cigar cases are designed to accommodate various cigar sizes, including popular options such as robustos, toros, and coronas. Diameter for all case are 27mm which is up to 64 ring gauge.

However, it's essential to check the product specifications to ensure compatibility with your preferred cigar size.
How do I maintain and care for cigar case?

To maintain your single cigar case, we recommend wiping it gently with a soft, dry cloth to remove any dust or debris. Avoid harsh chemicals or abrasive materials that could damage the case's exterior. Additionally, store the case in a cool and dry place when not in use.
Can I personalize cigar case?

All of our cigar cases offer personalization options by adding monograms, logos, etc.  Hand-embossed in 22-Carat Gold or silver foil in our atelier in Paris.

Personalized cigar cases can make for a unique and thoughtful gift or a special item for yourself.
Do cigar cases come with a warranty?

Our single cigar cases are backed by a warranty that covers any manufacturing defects. The duration and terms of the warranty is 5 years on all products. Please refer to the product description or contact our customer support for more information.